Contact Us
Find out how USA Odoo can help you grow
The leading Odoo partnership: USA Odoo and you
If you need a hands-on partner to roll up their sleeves and take charge of your Odoo implementation, we would like to offer our time and expertise to help you get started. Once you're all set up and ready to go, we'll be there to support you as your organization experiences the advantages of taking part in the USA Odoo family.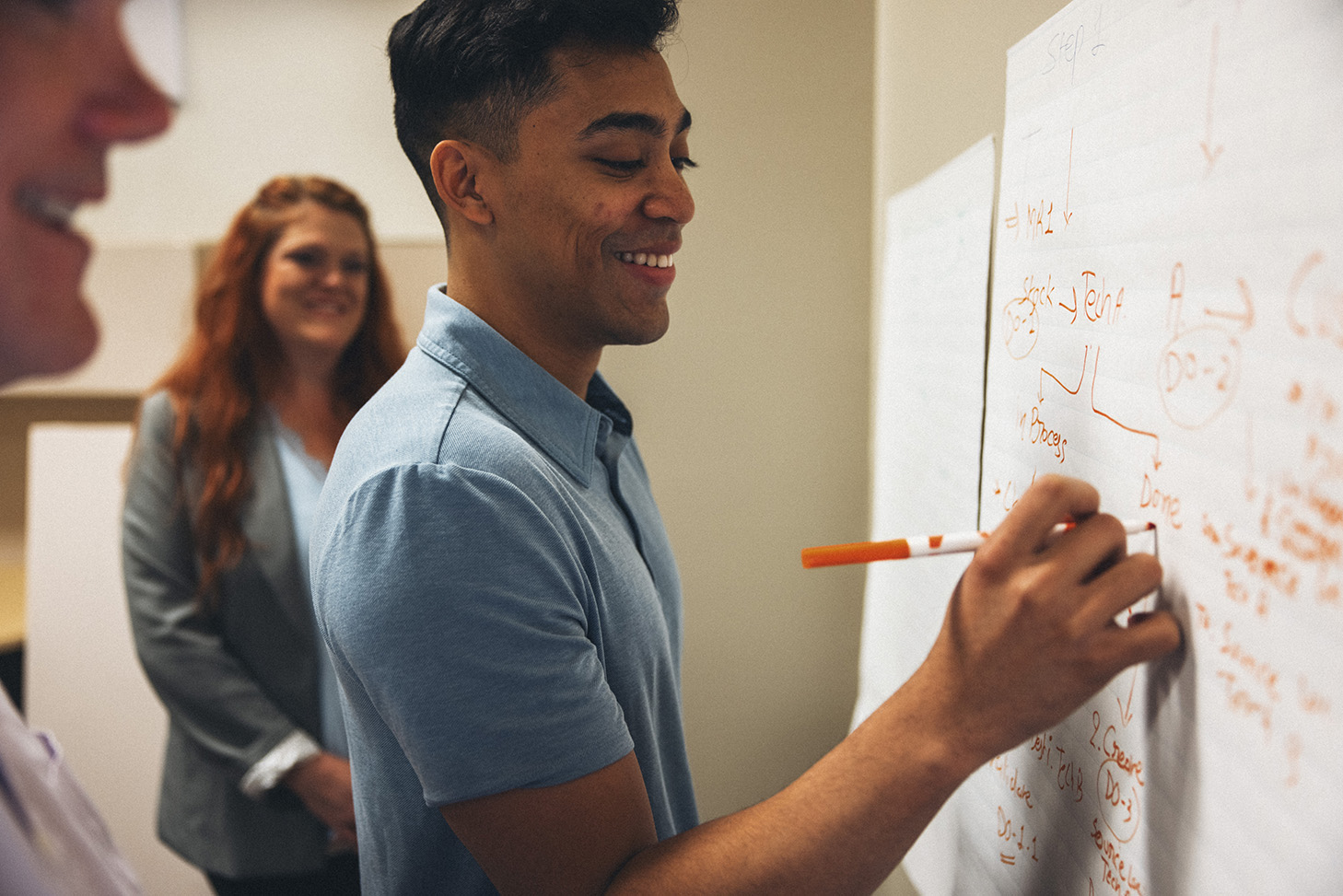 As the leading Odoo integration services provider, we offer business consulting, risk mitigation, and implementation services that prioritize your unique business goals. From manufacturing and engineering, to construction and utilities, to the service sector, for USA Odoo, there's just one word to describe the way we'll approach our partnership: What makes you unique.
With our best Odoo integration practices, we want to help you align your goals with optimized function so that as your business grows, so can your strategies for success. We believe that business goals, strategy, and application all combine to create value. So, when we deliver your implementation, you can expect a customized Odoo ERP platform designed to ballast your investment and accumulate value for your organization. You'll be able to streamline processes, open potential for new business models, and speed up digital transformation.
What makes a business unique leads directly to designations of value, and it's that aspect of your business we aim to highlight.
After crafting and adjusting your Odoo ERP software in line with your business needs, you'll enjoy the benefits of partnering with us as your service provider. All USA Odoo clients obtain advantages such as:
Remove manual labor, redundancy, and human error
Synchronize and streamline workflows
Develop new business models and digital initiatives
Maximize resources, lower costs, and increase profits
Turn supply chain volatility into a business success
"OSI was willing to listen and collaborate. They wanted to understand our business at a deep level and support us, not just Odoo software."

Lisa Murry

Business Analyst and ITSM Lead, Adrian Steel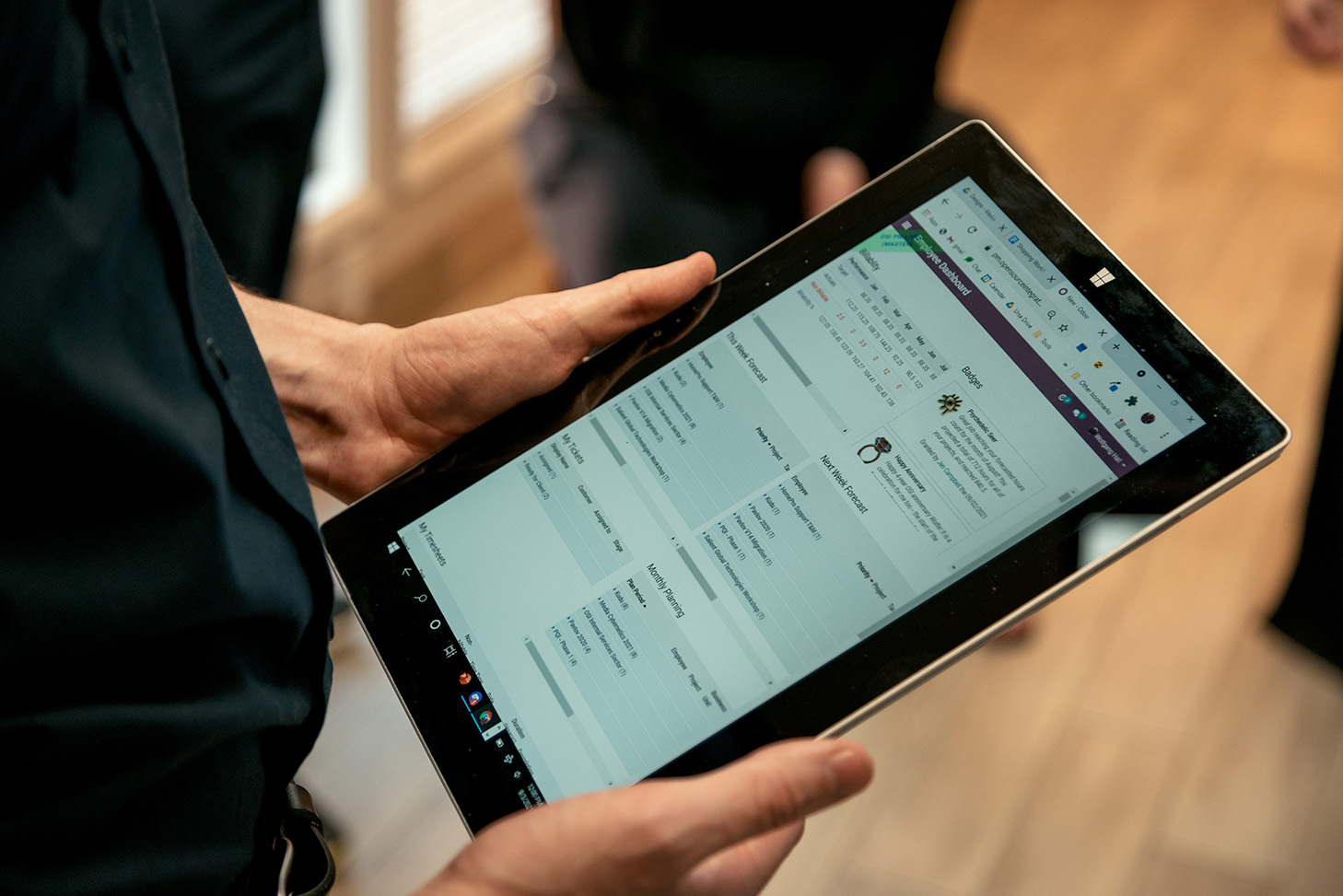 USA Odoo for all your business needs
USA Odoo wants to ensure you get maximum returns from your Odoo ERP software experiences. We'll help optimize your workflow online, in-store, and in the field. Whether it's product lifecycle, product management, running the warehouse, managing the supply chain, or delivering products, it's important to us that the landscapes of each of these domains meet in streamline with your Odoo customization.
For example, maybe you'll use efficacious data to create quality products, respond to market volatility, refine warehouse fulfillment, and plan strategic projects. Perhaps you'll utilize precise field service management to control quick deliveries for satisfied clients and customers. Or, it could be that you use an effective financial tracking system that includes cost accounting.
Whatever you need, the examples listed above are only the surface. Our big picture expertise include: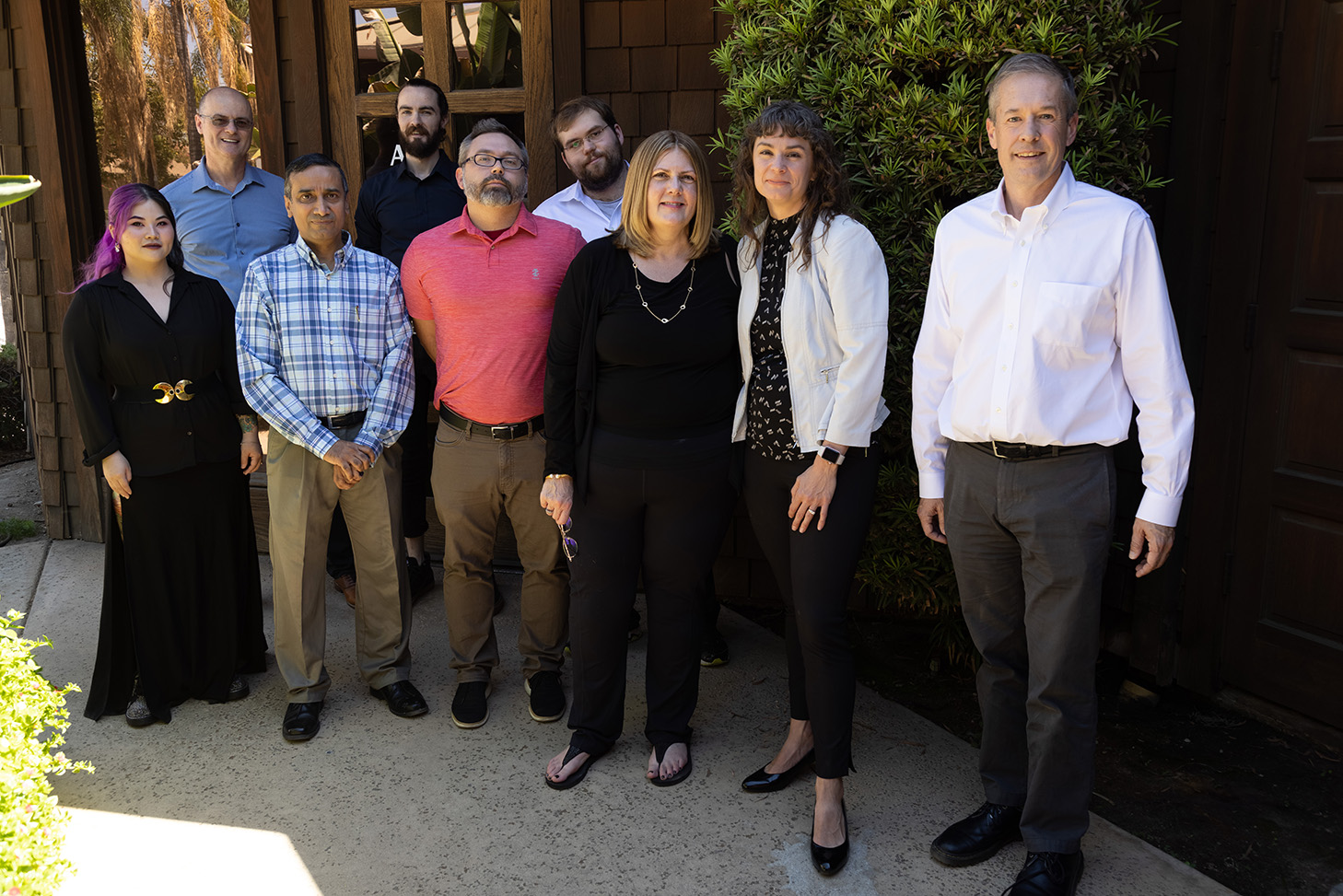 How USA Odoo meets your needs first
USA Odoo is the number one ranked Odoo partner with a more than capable staff committed to creating strategic solutions for your business. Our team of consultants and technicians are committed to consistent progress when it comes to sculpting and refining our Odoo integrations. You'll work closely with our professionals as we measure and develop the Odoo solutions best suited to your business needs.
USA Odoo attests for our staff's ability to use their in-depth industry knowledge, IT skills, and history of experience working in Odoo client relationships to help your business thrive even in uncertain climates. You might be asking, how exactly does that work? Well, USA Odoo Odoo experts use a scientifically researched, proven methodology for Odoo integration success:
Analyze: USA Odoo performs a detailed assessment of your current environment, goals, timeline, cost, and the best way to build a prototype that best fits your needs.
Optimize: USA Odoo works diligently to simplify and streamline workflows using advanced business process management techniques.
Automate: Using the right mix of Odoo configuration and customization, manual processes, and ad-hoc data management becomes an integrated, seamless, and cohesive digital experience.
Transition: Because adoption remains a crucial catalyst to Odoo's implementation success, USA Odoo provides coaching, training, and support catered to ensuring your team's success.
With these steps in action, our staff can automate processes that reduce redundancy, data entry, and errors. They can integrate systems and applications to increase visibility and control. And with the ability to leverage analytics and reporting tools from any location, we've got a mobile workforce with actionable data that delivers insights you can feel. As promised—from online, in-store, to the field and back.
Support Services: Leverage USA Odoo's Enterprise Advantage Program
During your Odoo implementation process, you can benefit from OSI's Enterprise Advantage Program (EAP) for trusted, secure, and thorough Odoo ERP software and infrastructure support. Mitigate risk and increase your competitive advantage using USA Odoo's end-to-end services, from initial assessment to implementation, adoption, and full support.
2-Time Odoo Partner of the Year: #1 out of 150
We can go on and on assuring you that our partnership will be a success on both sides of the transaction, but we'd like to take a quick moment to let our dedication speak symbolically.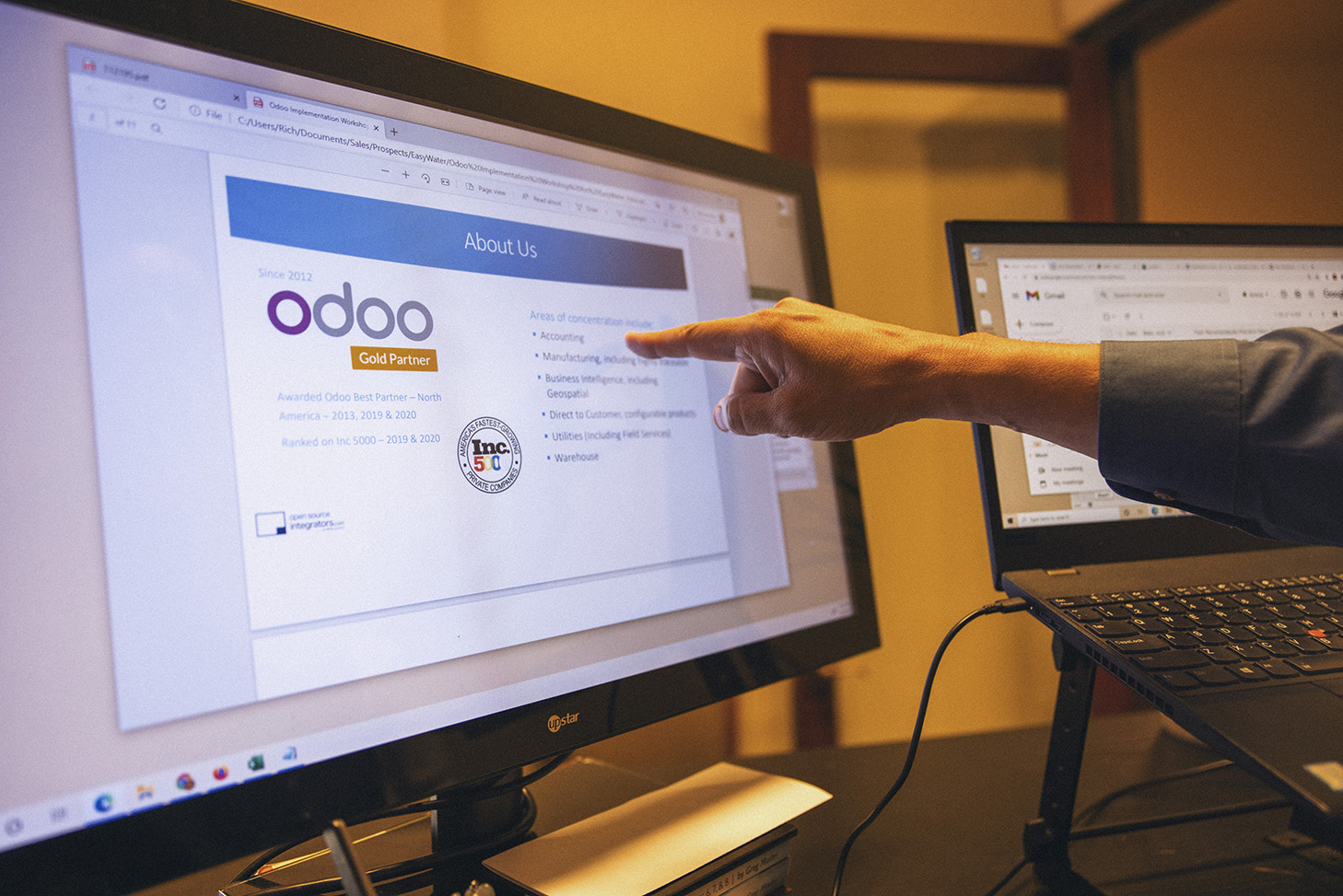 For the second year in a row (previously in 2013), USA Odoo was selected as the 2020 Odoo Partner of the Year – North America. Having beat over 150 Odoo partners, we are honored to have received the award for the revenue growth, increased Odoo user licenses, and a high client retention rate we worked so hard for. We hope that this esteemed award signifies the commitment to our customers we aim to cultivate.
If anything, this award serves as a chance to reflect on the blood, sweat, and elbow grease that's gone into making USA Odoo the most reputable partner in Odoo integration. We set out to construct high-performance systems for businesses of all scales and locales, and while this award confirms our hard work, we'd like it to act as a jumping-off point for continuing to find better ways to deliver Odoo customizations that are as successful as they are human.
We hope to form a longterm working relationship with you, where we'll deploy Odoo open source ERP software that foregrounds your company's features and builds where there is room to grow.
USA Odoo: A global partner
Don't let the name fool you—our customers span throughout the Americas, Europe, Asia, and onward. We've plotted locations across the globe, each of which are staffed with dedicated professionals working with a spectrum of discriminating businesses of every kind, from entrepreneurial startups to Fortune 100 companies.
So come, join our global family when we start your Odoo implementation with best practices and methods in mind, structured to serve the who, what, when, where, how, and why of what it means for your business to live in the world today.